Life at sea is a mix of rehearsing, performing and enjoying the ports of call visited by your cruise ship in the Caribbean, Alaska, Hawaii, Mexico, New England, Canada, South America, Europe, the South Pacific, Australia, New Zealand, the Orient or the World Cruise.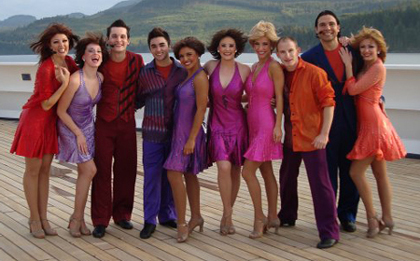 The process begins in Los Angeles with rehearsal six days a week for three to seven weeks at the STILETTO facility near LAX. This time will also include shoe fittings, vocal coaching and, if your cast is putting up a new show, costume fittings. Out of town cast members live in our cast apartments about five minutes away from our rehearsal studio. The apartments have a pool, gym and sauna and provide a place for the cast to get to know each other before they go out to sea.
A cast consists of either 10 people, four men and six women, or 14 people on our large ships which have six men and eight women. Each ship has a lead couple who are fantastic singers, a second singing couple who are great dancers and the rest of the cast are fabulous dancers who sing along with the track. Because of the way the shows are designed, the men often partner the female dancers, so all cast members, with the exception of the lead couple, have to be good dancers to fulfill the demands of the shows. Also, because of the elaborate costumes in the shows, everyone has to look good in Las Vegas style tuxes, beads and feathers and must keep in good shape aboard ship.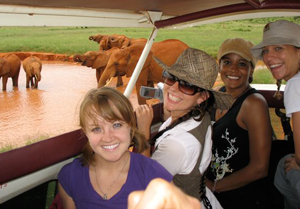 Before rehearsals begin we send you scores, scripts and CD's of your shows so that you may learn your lyrics before rehearsals start. This is essential since most of the choreography is taught to the lyrics. The rehearsal process is quite intense and all new cast members are required to learn their music and lyrics before they arrive in Los Angeles.
Your shipboard contract begins with a flight to the city that your ship will port in. This is generally the day before you go aboard the ship for the cast changeover cruise. This flight, as well as your flight home upon successful completion of your contract, is provided. You will be accompanied to the ship by choreographers who direct the rehearsals aboard the ship, costumers who fit you into elaborate costumes for each show and a STILETTO representative to coordinate your cast changeover with the rest of the ship's activities. Take a deep breath and don't relax just yet!
Cast changeovers are even more intense than rehearsals. You will block and perform the opening night show the day you go aboard and then immediately start blocking the first production show which you will perform the third night of the cruise. Cast changeovers are long days and even longer nights in the showroom while the rest of the ship is asleep, but your reward is your performance of a clean show for an appreciative audience.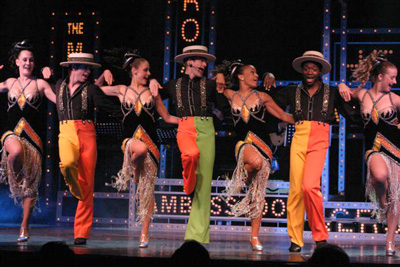 Depending on the length of your ship's cruises, your cast will perform a short opening night show and two, three or more production shows. Some cast members may also appear in a guest entertainer's show as featured singers or back up dancers.
Each show is performed twice on its scheduled night, usually at 7:00 PM and 9:00 PM after the passenger dining room seatings. In addition, casts run through each show twice before the first performance. Once, the night before and then again the day of the show with microphones, sound, lights and orchestra. This means that the first performance for an audience is really the cast's third time through the show on that cruise! Singers on large ships also appear in a Broadway revue in the intimate Midship Lounge.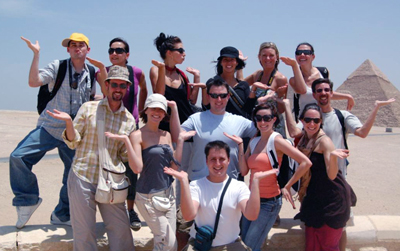 Aboard ship your cast works for the Cruise Director who is the head of the Entertainment Department aboard ship. Each cast has a Company Manager and Dance Captain designated by STILETTO. The Company Manager schedules rehearsals, in port manning and all other cast activities. The Dance Captain runs the rehearsals and gives notes after viewing the videotape of each performance. One or two cast members also maintain costumes and wigs in addition to their regular duties.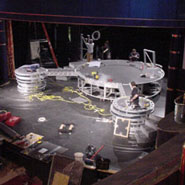 As part of the ship's daily activities, you may be scheduled to teach a half hour line dance class, lead a backstage tour, meet the passengers at a coffee chat or have ice cream with the kids. However, there are no cruise staff duties! Cast members have no required uniform and wear their own clothing aboard which must be consistent with the passengers' daily dress code (see FAQs page for more information on the dress code). You will also have safety responsibilities as part of the ship's crew, such as traffic director for lifeboat drills. And one or two of the cast members are always aboard ship in case of an emergency.
As a cast member you are part of a community of several hundred other crew members. You will live in double staff cabins just one deck below passenger cabins (singers get single cabins on 10 of our 14 ships). Your cabin is near other cabins that are occupied by people just like you who work on board. Your hall mates can consist of people who work in the shops, casino and health spa. They can also be chefs, photographers, musicians or cruise staff members. You will eat all your meals in the passengers' buffet on the top deck. There is also a pool, sundeck, sauna, gym and other facilities for your use. You will be advised on board when you may partake of these amenities.
Remember, it's not all work and no play!! Other than rehearsing, performing and participating in the activities and responsibilities just described, your time aboard ship is your own. Many cast members plan shopping and sightseeing excursions ashore. Port is also a great time to use one of the many portside calling stations to get e-mail or call home. Cast members can also buy low cost phone cards for the satellite phone aboard ship or sign on to the crew email.
As a shipboard employee, you are eligible for reduced rate cruises after four months at sea and many cast members have their families cruise with them during their eight month contract. (see the FAQs page for more information on cruise discounts)
Above all, remember to have fun and enjoy yourself because you get the pleasure to work in some of the most beautiful and exotic locations in the world!